The Trusted Sewer and Drain Contractor in Shoshone, ID
Are you dealing with a broken sewer pipe or a clogged drain? Or maybe you need your septic tank pumped? Whatever your plumbing needs might be, the pros at Sweet's Services can help. We have been the top-rated sewer and drain contractor in Shoshone, ID, since 1942.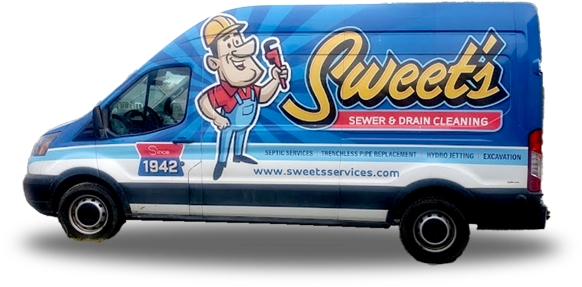 We're known for offering reliable sewer and drain services at an affordable price. We use the best products and cutting-edge technology to complete the job. Our highly trained and seasoned team is uniformed, neat, organized, and professional, so you never have to worry about unprofessional technicians who don't show up on time or surcharge once the job gets done.
As the leading sewer and drain service provider in the area, we're committed to your complete satisfaction at all times, and everything we do comes with a workmanship guarantee. Call us today!
Reliable Sewer and Drain Services
When it comes to customized solutions in Shoshone, ID, nobody beats Sweet's Services. We go above and beyond to make holistic improvements to your sewer system, allowing all your drains and fixtures to function efficiently and last longer. We offer a full suite of sewer line services, particularly repair and replacement options, which we perform using the latest state-of-the-art equipment.
Whether you hire us to address a sewer line problem or for routine drain cleaning, you can count on us to deliver long-term results. Our full suite of drain and sewer services includes
A Complete Range of Sewer Line Services
A Host of Septic Services
Sweet's Services is your trusted source for top-notch septic services in Shoshone, ID, including thorough septic tank cleaning. We use efficient and safe methods that restore normal flow and prevent serious septic problems. We also provide:
A Full Suite of Trenchless Services
Drain or sewer line repair doesn't always mean digging your yard and other surfaces. With our trenchless services, we can restore your sewer system without excavation. It's an efficient, affordable way to fix pipes of varying materials, diameters, and sizes. We also provide:
A Selection of Excavating Services
We can also help with excavation services, including basement dig-out, construction and demolition excavation, water or sewer line installation and replacement, or grading. We can perform conventional excavation using heavy equipment. We're equally versed in hydro excavation, which uses pressurized water to excavate confined or tight spaces where traditional methods cannot suffice.
Why Go With The Pros
All of us at Sweet's Services love what we do, and we always deliver excellent customer service. For more than 80 years, we've provided septic system services to homeowners and business owners throughout Twin Falls and beyond. When you choose our fourth-generation family-run company, you'll benefit from our:
Industry-leading workmanship guarantees
and product warranties
Free estimates and
honest recommendations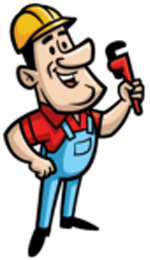 Count on the Industry Leaders in the Local Area
At Sweet's Services, we take pride in being the top name for septic pumping and sewer camera inspection services. Schedule your appointment with our team today by calling us or completing the online form.