The Best Sewer and Drain Contractor in Gooding, ID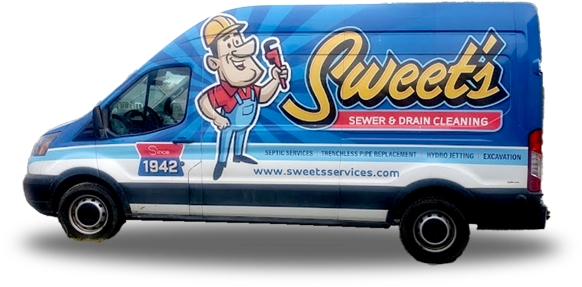 Finding a skilled and reliable sewer and drain contractor in Gooding, ID is easy with Sweet's Services. We're experts in all aspects of septic and sewer services, and we are confident we'll become the sewer company you can trust. We're a family-owned and operated business, serving the local community since 1942, and our professionals are rigorously trained and fully licensed.
Our seasoned crew uses the most advanced equipment and refined techniques to help residential and commercial clients find the best solution.
The Services We Offer
At Sweet's Services, we are a sewer and drain service provider with the expertise, experience, and equipment to address a wide range of issues. When you contact us, we will discuss your situation and schedule a visit time that's convenient for you. On the day of the visit, we'll show up on time with the right materials to ensure the job goes smoothly. We'll assess your system and determine the work needed to restore its functionality, whether that means replacing a broken pipe or unclogging a drain.
Rest assured that we aim to provide an array of sewer and drain services that are a great value for the cost. We are experienced with:
You should not hesitate to contact us when you notice or suspect a problem with your sewer line since the consequences can cause adverse health effects and considerable property damage. We can repair, replace, or clean the parts of your sewer line, depending on the problem. As part of our sewer line services, we can pinpoint the precise location of the problem and determine the least invasive approach to resolve the issue.
Sweet's Services offers a broad range of septic services you need to keep a healthy, problem-free system. We provide top-notch septic tank repairs, tank locating, cleaning, riser lids installation and repair, septic maintenance services, and more.
Digging your yard to repair your damaged underground pipes is now a thing of the past. We offer trenchless services in southern Idaho and beyond. We offer a solution to repair your pipes without the need for excavation, ensuring a quicker, damage-free approach at a cost-effective rate. Our portfolio includes an array of trenchless solutions, such as:
At Sweet's Services, we understand the hassle of repairing underground pipes. Luckily, we offer a minimally invasive solution with our hydro excavation services. We use pressurized water to expose the pipe that needs repairing, making it easy for our team to complete the job without busting unsightly trenches in your property. We invite you to consult us whenever you need excavating services.
Why Work With Sweet's Services
We offer exceptional septic and sewer services 24/7/365 at affordable rates. We offer our plumbers ongoing training to keep them current with the changes in the industry. Plus, we stand behind our results, providing industry-leading warranties to highlight our confidence in our workmanship. From start to finish, we handle your project with the care and expertise we're known for. We're fully licensed and insured and always prepared to provide you with the service you need, no matter where you live in southern Idaho.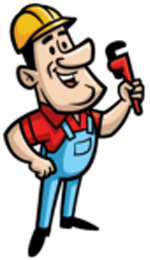 Count on the Sewer and Septic Experts Today
To benefit from proficient sewer and drain services in Gooding, ID, schedule an appointment with our team today. Call us or fill out the form to get started.