The Leading Sewer and Drain Contractor in Jerome, ID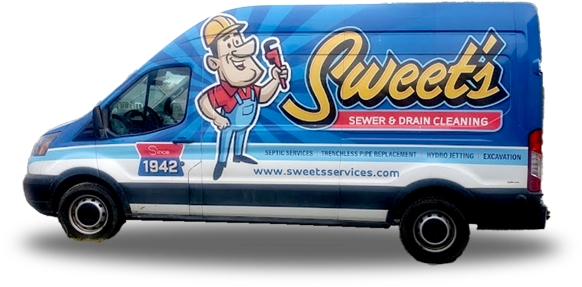 Your sewer system is crucial to your home or business, ensuring wastewater is effectively and efficiently removed from your property. When everything works as it should, your drainage system remains out of sight and mind. But when something goes wrong, you need help quickly to get things back to normal. Local residents and business owners trust Sweet's Services, the top sewer and drain contractor in Jerome, ID.
We are here to offer efficient, professional sewer and drain services at affordable prices. Whether a clogged drain is causing trouble in your home or your septic tank needs pumping, you can count on us to address the problem quickly and professionally.
Comprehensive Septic and Sewer Line Services You Can Rely On
As the trusted sewer and drain service provider in Jerome, ID, we offer a wide range of services to meet your unique needs. And since our plumbing professionals are well-trained and versatile, we can usually handle more than one job while we're at your home or business. We are well-versed in:
While your sewer lines might be the most powerful pipes on your property, they will need professional attention from time to time. Our pros at Sweet's Services are prepared to help with sewer line services, including sewer camera inspections, installations, sewer repairs, maintenance, and more.
Instead of waiting for a disaster to occur, it's imperative to contact us at the first sign of trouble. This way, we can help you avoid a messy and costly sewer backup or even spending money on an expensive replacement. We also provide top-notch drain cleaning and hydro jetting services.
Are you planning to install a new septic tank? Is your existing septic tank broken and in need of repairs? Does your entire system require a revamp? We offer comprehensive septic services to ensure your system remains in good working order and lasts longer.
We provide a wide range of septic solutions, including:
If you want to fix or replace your old, malfunctioning sewer line but want to avoid the mess and cost that comes with traditional digging, we can help. We use trenchless services to restore pipes without excavation. Whether you have leaking or corroded pipes, our team can offer top-of-the-line solutions that last, including:
Are you considering clearing your trenches and potholes or preparing your lines for pipe installations? Our technicians are rigorously trained in all hydro excavation tactics. More accurate and sustainable than traditional digging, hydro excavation helps improve project safety, increase productivity, and reduce the costs and risks of exposing underground infrastructure.
We can accurately locate underground pipes, cables, utility lines, and other infrastructure in a broad range of soils and conditions as part of our excavating services.
Your Go-To Sewer and Drain Service Provider
At Sweet's Services, we know the importance of a well-functioning plumbing system. We offer flexible scheduling and transparent, accurate estimates that address everything your project needs, including parts and labor. Our licensed, bonded, and insured team goes over each step of the process so that you can know what we're doing to your property. We never cut corners or recommend unnecessary services or products.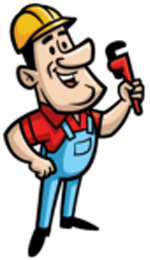 Ready to Benefit from Our Industry Expertise?
In search of a trustworthy sewer and drain contractor in Jerome, ID? Look no further than Sweet's Services. Contact us today to get started, or fill out our online form to schedule an appointment.