Dependable Sewer Repair in Ketchum, ID
Your sewer line is as essential for the safety and functionality of your home as the main water line that brings in clean and fresh water. Without an undamaged and clear sewer line, you'll have an unsanitary and uncomfortable home. Any sewer repair or replacement work you may need must be tackled immediately, and it requires the most skilled and experienced professionals on the job. You don't have to search far for reliable sewer repair in Ketchum, ID.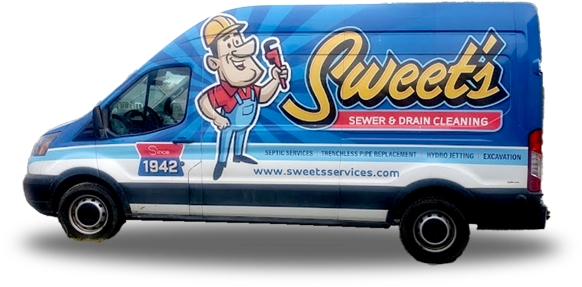 At Sweet's Services, we employ a team of seasoned specialists with the skills and equipment necessary to handle any sewer line project quickly and effectively. We boast more than 80 years of hands-on experience and focus on our customers' complete satisfaction with all sewer repair services.
Why Prioritize Sewer Line Repair
Professional sewer line repair helps extend the life of your sewer line by removing clogs and reinstating the structural integrity of your pipes. Each sewer repair work also helps prevent issues related to sewer backups and groundwater contamination caused by leaking underground sewage.
Check If You Need Sewer Repair or Replacement
Sewer line issues are quick to spot because of the inconvenient and unsightly situations they can cause in your home. If you face any of the problems listed below, it could point to a sewer pipe line repair or replacement in the near future:
Slowing-flowing water or stagnant water in the tub or sink

Difficulty flushing your toilet

Gurgling noises coming from the drains

Wet or lush patches in the yard

Inconsistent water levels in the toilet bowl
Main Causes of Sewer Line Damage
The Sweet's Services team is committed to shedding light on the issues that can affect sewer lines. Here are the common causes of damage that require sewer services:
Older pipes may crack, rust, or collapse, restricting water flow or causing leaks.

Accumulated grease, food particles, hair, soap scum, foreign objects, and other debris can form tough clogs, impeding water flow.

Tree roots can invade pipes, causing structural damage and blockages over time.

Ground settling or soil movement can add stress to your underground pipes, causing them to break or crack.

Poor initial installation:

If your sewer lines are not correctly installed or misaligned, it can result in structural issues and susceptibility to damage.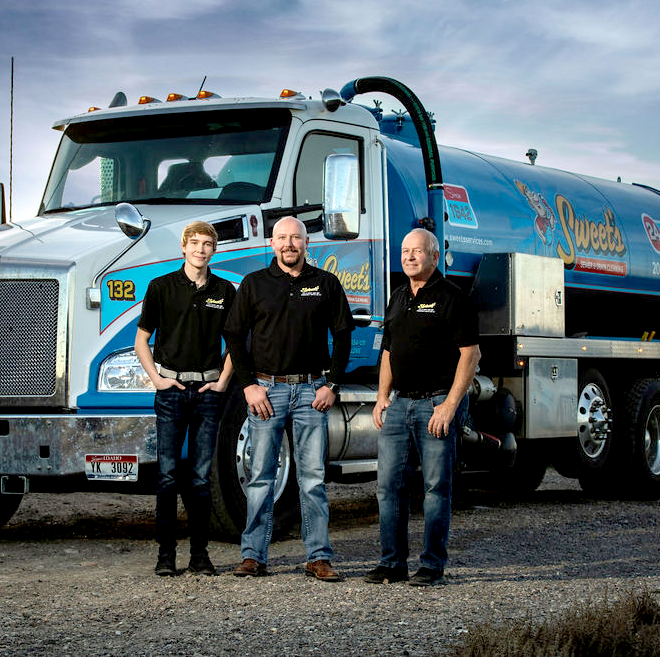 A Look At Our Sewer Repair Process
Our repair process starts with a sewer camera inspection, which helps us pinpoint the problem and determine the most appropriate way to address it. In case of clogs, we usually use mechanical augers or hydro jetting to remove the debris from the pipes.
If the situation calls for more than just sewer cleaning, we offer efficient sewer line replacement and repair solutions. We can repair, reline, or replace the damaged section of the sewer line with new pipes. Throughout the process, our skilled operators respect your Ketchum property. We only dig where necessary, backfill the dirt, and clean the working site before leaving.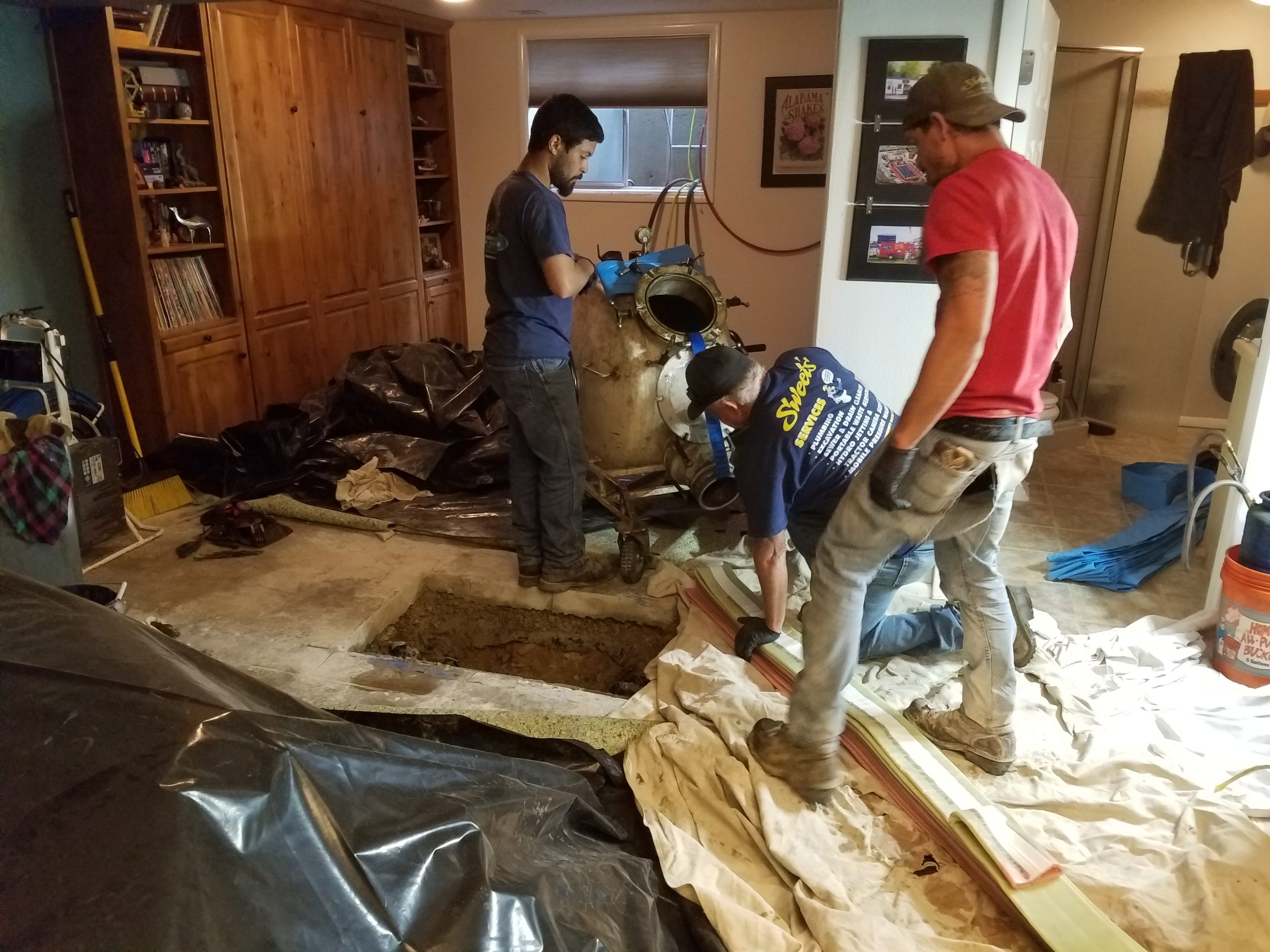 What You Can Expect From Our Sewer Repair Company
When you trust Sweet's Services to repair or replace sewer line in Ketchum, ID, you will benefit from: